Our People The Roles The Team Nick Cloke Annie Hansom Jane Buckley Matt Cranitch
Annie Hansom
Annie joined Catalyst in 1998 and is that very rare breed of brand marketer turned quant researcher.

After working for Nestle in both the UK and France and Novartis in the UK, she joined NovAction Research in Paris where she cut her teeth on all areas of quant.

Annie is one of our 2 specialists on consumer segmentation and has worked on projects for most of our clients.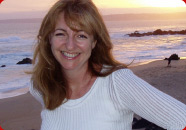 Research Inspirer
Annie lives in London and south-west France where she says she does some of her best work and certainly the weather is a whole lot better.